Dr. Holly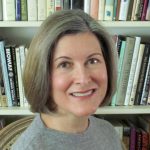 Astrology is actually my avocation.
I primarily work as a Naturopathic Doctor. It was from my perspective as a healer that I decided to start offering readings that emphasize addressing and working through the energetic blocks that keep individuals from achieving their highest spiritual potential or from healing on the deepest level.

[…read more]
[ve_testimonial_container][ve_testimonial_section title="ShaRon R."]
Holly Castle is exceptional at reading astrology charts. She is specific with the information she gives you. She takes time to explain, so when the reading is over, you have tangible things to focus on. She is caring and kind. I am happy to recommend her.
[/ve_testimonial_section][ve_testimonial_section title="Nadine N."]
Holly Castle is a pro at reading your astrological chart. I walked away with huge clarity in my life and business for the next year. She helped me land the launch date of my new brand and website, and articulated some of my greatest, most potent strengths as a leader. The experience was eye-opening and affirming, in a good way.
[/ve_testimonial_section][ve_testimonial_section title="M.J."]
I was introduced to Holly through a mutual friend and I am really glad I was. Holly is a very experienced and seasoned astrologer with a well-rounded understanding of the science. Holly's calm and composed demeanor put me at ease instantly. I definitely came out of the session feeling more hopeful and educated.
[/ve_testimonial_section][/ve_testimonial_container]
Natal Chart Reading
Including current transits
Most people seek out an astrologer looking for answers to questions like: Why is this happening to me? What can I do about it? How can I feel more fulfilled? Am I missing out on something in life? This is the place to start whether you've been asking yourself these kinds of questions or you are merely curious. All new clients begin with a natal chart reading.
The session is approximately 60 minutes long. First you will receive an overview of the energetic blueprint you came into this life to express. Then I will review the current planetary energy around you, as shown by today's moving planets. I look at your bigger spiritual picture and life's purpose when answering your questions.
Annual Chart Update
With Transits and Solar Return
The planets keep moving and changing position in the sky after we are born. With that movement, new gifts and challenges are presented to us. This reading is for a returning client who wishes to understand the changing planetary energetics and how it is influencing your life at the moment. The reading is approximately 30 minutes long.
I recommend that this reading take place near your birthday so you can enjoy the greatest benefits of having your solar return interpreted for you. I also look at the current transits and how they are influencing the energy you were born with and came into this life to express.
Remote Readings
I also do remote readings if you do not live in the Scottsdale area.  The rates are the same.  I use the following media for remote readings.  Zoom, Facetime, & Skype.  See below for usage instructions.
 

You are not a human being

…
 

..

.

in search of a spiritual experience.   You are a spiritual being immersed in a human experience.

Pierre Teilhard de Chardin
Signs of the Zodiac
Here's my take…
As the first sign of the zodiac, you are set on a path to forge new ground. "I did it my way" is Aries' motto.
Taurus
Resourceful Taurus is down to earth and sensual, You are also a practical communicator who is willing to seize upon innovation to spread your message..  
Gemini
Adaptable Gemini will reinvent themselves while influencing our perception of the world around us.
Embracing the human condition and being a champion for the vulnerable is the Moon Child's strength.
Whether they do so quietly behind the scenes or at the forefront, leadership is Leo's destiny.
Virgo will break down barriers in the pursuit of proving themselves, although sometimes it is a little tiresome to always be so dutiful.  
This sign is represented by the scales of justice. Is it any wonder that so many Libras are drawn to the law and politics? "The world as I saw it," could be your motto.
An explorer at heart who never stops questioning, Scorpio is not afraid to look beneath the surface and manifest something completely new.
A happy wanderer and philosopher at heart, the world is alive in the Sagittarian's mind.
Capricorn is always testing the boundaries of the real world and has the patience and determination to see their goals to the end.
Aquarius
Social injustice rankles the egalitarian Aquarius. This sign wants to make a difference in the world.
Pisces
You have a keen insight, Pisces, and the imagination to express what you perceive.